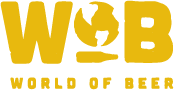 We're back this week after World of Beer was closed due to a snow storm last week! Although everyone had a week off from using their "BIG BRAIN", we still had over 20 players this week with 8 teams! Each week we're here at World of Beer - Ft. Worth with PubGuys Trivia dishing out two hours of fun, FREE, trivia! If you've never come out before now is the best time to do so, since during the Spring and Summer we typically have much bigger crowds out to play. As it is, though, we always have a great time, and this week was no exception!
Game 1
As mentioned, we had around 8 teams, with our regulars Got Here Late and Hoes Fo Sho showing up for a good time once again. Joining them were some teams we hadn't seen in a few weeks, like Law and Disorder, 2 Girls, A Guy, & A Beer, and Coob's World. I suspect that next week we will likely have fewer teams, since it is Valentine's Day on the 14th.
For this week's Themed Round we had the theme To Space and Beyond, meaning all the questions and answers that round involved space and celestial bodies. In addition to the Themed Round we also had the Visual Round, which gave each team a chance for 10 bonus points at the end of Round 3. This week each team was presented with pictures of TV Dads, and they had to put down the name of each dad down on the visual guide. Coming out on top this week was Law and Disorder, with Got Here Late in close 2nd place. Here's a question that stumped everyone this game:
Several teams said China, Russia, and Japan, but they were all wrong. The correct answer was:
Game 2
We lost a one-man team during this game, but that didn't stop everyone else for sticking around for Game 2, when all the scores were reset. This game is almost identical to Game 1, but instead of a Visual Round we have a Kitchen Timer Bonus Round. That round takes place at the end of Round 3, and gives each team the possibililty to ad 8-10 points to their score. This game's Themed Round theme was Planet Earth, so each question and answer that round revolved around the Earth. The Kitchen Timer Round question was: Excluding repeat winners, name the last 10 teams to have won a Super Bowl.
With all that being said, Hoes Fo Sho ended up coming in 1st place for the first time ever! In addition to them being the first time winners, we also had Coob's World winning 2nd place for the first time as well! Hopefully that inspires both of them to keep coming out! Here's a question that stumped everyone:
Kansas City, Chicago, and Phoenix were some of the answers given, but they were all wrong. The correct answer was:
So with that we wrapped up another game of trivia with World of Beer - Ft. Worth and PubGuys Trivia! Although next week is a corporate holiday, we will still be here with some challenging trivia, from all types categories, next week! It's also Taco Tuesday at World of Beer, and they have a full bar and discounts for their Beer Club members! Don't miss another week, unless you're on a date next week, and I'll see you next time!
- Desmond AKA "Thassodar" or D-munny
Do not forget to keep checking Facebook, Twitter, Instagram, and right here at pgtrivia.com for bonus point opportunities, #didyouknow spectacularness and more.