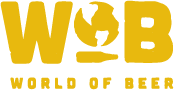 Finals were over this week, so we had a much bigger turnout this week at World of Beer - Ft. Worth! This time we had 9 teams and around 40 players out for some fun, FREE, trivia with PubGuys. World of Beer also hired some new staff this week, so the beers were flowing and the kitchen was pumping out some fantastic food to go along with it. I enjoyed their great boneless wings, and they also have Taco Tuesday going on every Tuesday as well, so you can get some of their hand-crafted tacos for a great price! There's not much else to say, so let's get into the games!
Game 1
As mentioned we had several teams this week and, as usual, we had the return of Got Here Late. Playing along with them we had John Trivioltas, Second Place (who did NOT win 2nd place), and Pub Flies, to name a few. We also had some fresh faces come out, under Femme Fatales, and steal away 1st place from Pub Flies. The theme for Game 1's Themed Round was summer, meaning all the questions and/or answers had something to do with summer. The Visual Round, which almost everyone got correct, was about historical events. Each week the Visual Round gives every team the chance to add 10 points and bolster their score for a last minute win. Here's a question from Game 1 that stumped ALMOST everyone:
We had teams guessing Russell Crowe, Terry Crews, and even Tits McGee (really?), but they were all wrong. Only one team got it right, it was:
Game 2
This game we still had the same teams, some of them with new names, trying again for the $25 and $10 gift card 1st and 2nd place prizes. The team formerly known as Pub Flies renamed as Just Outside the Top 3, which was appropriately tongue-in-cheek since that is what I say everytime I give a scoring update. Second Place also renamed themselves VP Palps as well but, ironically, landed in 2nd place this game. Just Outside the Top 3 ended up being inside the top 3, since they won 1st place in the 2nd game. The theme for this game's Themed Round was June, so all the answers had something to do with the month of June. Additionally the Kitchen Timer round this game involved the official languages recognized by the African Union. Here's a question that stumped everyone:
This was a 3 point question, so it had to be difficult! Many teams said strudel, waffle, or bratwurst, but they were all wrong. The correct answer was:
It's almost officially summer time so why not take a breather and come on out to World of Beer - Ft. Worth for some FREE trivia with us, PubGuys?! We're at World of Beer every week, and there's always two games, so even if you can't make it until late we'll still be there to make you scratch your brain. The game summary above is just a small taste of the great fun we have, so bring your friends and family out to World of Beer - Ft. Worth next week for a chance to win and some time away from home for some great beers and delicious food. Until next time!
- Desmond AKA "Thassodar" or D-munny
Do not forget to keep checking Facebook, Twitter, Instagram, and right here at pgtrivia.com for bonus point opportunities, #didyouknow spectacularness and more.