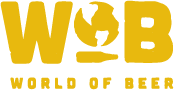 This week we were living it up again at World of Beer - Fort Worth during their Taco Tuesday! We had 9 teams participating in two games for a chance to win a $25 of $10 gift card to World of Beer! Since there are two games then, in theory, you could win $50 in free food on your next visit! And the best part? It's absolutely free to play! So, as one of my favorite songs says, "Get your booty on the floor tonight" with some trivia!
Game 1
Once again this week we had some of our regulars Magnificent Implosion and Got Here Late joining us along with some new teams like We Are Not Sorry and Shit Show joining us for the first time as well. This game had ties for 1st place for each respective round but, as it should be, there was only one ultimate winner: our newcomers Shit Show! They beat out second place by four points and subsequently received a gift card for $25! Even though there were some ties there was still one question that nobody got right:
That question was asked during our Round 2 Themed Round, so it was part of a common theme between the questions and answers for that round. We had some teams guess Amaretto or beer, but those were incorrect! The right answer was:
Game 2
Almost everyone stuck around for Game 2 which has our patented (not really) Kitchen Timer bonus round! In Game 1 there's always a Bonus Visual Round for a chance at 10 extra points, and in Game 2 you have that same chance with the Kitchen Timer round. One our most common teams, Budgie Butt Stuff, has been wiping the floor with everyone the past few weeks but this week they were beat out by a new team that joined Game 2, Square Doctors! Even though there wasn't a question that everyone missed, there was one that only one team got right:
We got Pudue, UCLA, USC, and even Michigan as a guess. But the correct answer was:
Be sure to join us next week at World of Beer - Fort Worth for some great food and amazing beers! Not only is it Taco Tuesday but, if you're part of their loyalty club (which is also FREE) you can get 25% off of any of their massive beer can selection! On top of that you can test your mettle with some fun, and free, trivia! Come out and see me next week! Until next time!
- Desmond AKA "Thassodar" or D-munny
Do not forget to keep checking Facebook, Twitter, Instagram, and right here at pgtrivia.com for bonus point opportunities, #didyouknow spectacularness and more.