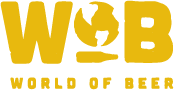 Another week has gone by with your weekly dose of gluten-free, organic, GMO (is that the same thing?), pulp-free, pasteurized, homogenized, sanitized, distilled, PubGuys Trivia! As always, the staff were super friendly at World of Beer - Ft. Worth, and we had almost 40 players with us this week to try and win a $25 of $10 gift certificate to World of Beer. It is ALWAYS FREE to play, so there's almost no reason not to come out! Life-changing surgery? Skip it. Significant other giving birth? Not important. FREE TRIVIA AT WORLD OF BEER!? Absolutely unskippable, and could possibly END THE WORLD if you miss it! In all seriousness let's go over what happened this week!
Game 1
The normal regular gang, Jerk Store, Femme Fatales, and Got Here Late were back again this week to try and civilly knock each other out, with their minds, for this week's trivia! To challenge them we had Last Place, Yogi & Booboo, Hoes4Sho, and Cows stepping up to the plate. For Round 2, our Themed Round, the theme was: Questions of a feather flock together. That meant that all the questions and answers during that round had something to do with birds, or feathers. The teams that guessed the theme correctly received a bonus point for their efforts.
In addition to that there was the Visual Round, which is provided to players at the beginning of each game, that was worth up to 10 points. The Visual Round theme this week was Harry Potter, so all the visual clues were characters from the movie series. At the end of Game 1, Femme Fatales took 1st place, with Jerk Store falling two points behind them for 2nd. Here's a question that stumped everyone:
According to Emily Dickinson, what's "the thing with feathers"?
We had this question once before, several months ago, and the results were just as dire. Most people put phyiscal objects as their guess, but she was not talking about an actual, tangible, object with feathers. Instead, she was talking about:
Game 2
For the 2nd game we lost a few teams, and gained another, taking our player count to 32. Running From Our Problems, formerly Coob's World from last week, jumped in for Game 2. Unlike Game 1 there was no Visual Round, and instead there was a Kitchen Timer Bonus Round. That round takes place at the end of the game, allowing each team a last-ditch chance to add 10 points to their score. This week's question for the Kitchen Timer Round was:
In terms of surface area, what are the top 10, oceans, and seas, in the world?
There was also a Themed Round for Game 2, and that theme this time was: Keeping up with the Jones's. Sometimes registering for a game ahead of time (which nets you an EXTRA POINT) can make or break a game. This time it looks like Femme Fatales consistent checking in got them the 1st place win again, with Running From Our Problems losing to them by ONE point! Here's another question that stumped everyone:
40 years, 100 years, 1000 years, were all common answers for this one. Unfortunately, nobody got it right, because the answer was:
I hope everyone who made it enjoyed their additive-free, home-grown, grass-fed, pesticide-free, plant-based, made with sustainable materials, cleared for consumption, PubGuys Trivia at World of Beer - Ft. Worth! They always have an amazing selection of beers, and a full bar, so bring your friends with you next Tuesday to come see ME, your host! If you come a little hungry, they also have their Taco Tuesday special and a delicious selection of options on their full menu as well. We'll be here next week, you should too! Until next time!
- Desmond, AKA "Thassodar" or D-munny
Do not forget to keep checking Facebook, Twitter, Instagram, and right here at pgtrivia.com for bonus point opportunities, #didyouknow spectacularness and more.