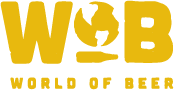 Where were you this week at World of Beer - Ft. Worth with PubGuys Trivia? We were having a great time with some fun. FREE, trivia, as well as their massive beer selection and Taco Tuesday special! Each week we play two full games, complete with Themed Rounds and Visual/Kitchen Timer Rounds, and gives all players two chances to win a $25 (1st place) or $10 (2nd place) gift certificate to World of Beer. We're also here every Tuesday evening from 7 to 9 PM, so even if you can't make the 1st game, you can always make the 2nd one. Here's what goes on each week!
Game 1
We saw the return of Law & Disorder, Aimee's Balls, and Jerk Store this week, all vying for those gift certificates. Typically we'll have a Visual Round for Game 1 every week. This week, though, we decided to change it up with a Kitchen Timer Bonus Round for Game 1 and Two, allowing for each team to add 7 - 10 points to their final score at the very end of the game. During the Kitchen Timer Round the teams are provided with a time limit to put down as many (preferably correct) answers, otherwise they get no points for the round. The question for the Kitchen Timer Round this time was:
Using 2020 Census data, which 10 U.S. states sent 3 or more athletes per million residents to the 2020 Tokyo Olympics (in 2021)?
The 2nd Round is also a Themed Round, where all the questions/answers are based on a common theme. This game's theme was: Presidential First Names.
Got Here Late and Shit Show ended up taking 1st and 2nd, respectively, with Law & Disorder in third only one point away from tying 2nd. Here's a question that almost stumped everyone:
It was not Ebby Halliday, Century 21, or Fannie Mae. The correct answer was:
Game 2
We still had over 20 players with us for Game 2, so we rolled right on into the game! Unfortunately Law & Disorder lost a chunk of their players, taking their overall trivia brainpower down (most of the time). This game the Kitchen Timer Bonus Round was worth 7 points and asked the following:
Once again there was a Themed Round for Round 2 and, unlike in Game 1, the teams were able to guess the theme correctly. All the questions and answer for this game's Themed Round were based on the following: Cartoons they ain't just for kids. Shit Show and Got Here Late took 1st and 2nd again, this time reversing the order so Shit Show took 1st, and Got Here Late taking 2nd. Here's a question that stumped everyone:
I suppose there were not of Nickelodeon cartoon fans in attendance, because nobody got the answer correct. It was:
And with that we wrap up another week of trivia at World of Beer - Ft. Worth with PubGuys Trivia! Be sure to check out our Facebook, Twitter, and Instagram pages for more locations and chances to join our fantastic hosts for more FREE trivia! We'll be here next week to dish out some more brain melting trivia to patrons of all ages. Until next time!
- Desmond AKA "Thassodar" or D-munny
Do not forget to keep checking Facebook, Twitter, Instagram, and right here at pgtrivia.com for bonus point opportunities, #didyouknow spectacularness and more.