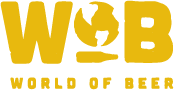 This week at World of Beer - Ft. Worth we had some regulars from our Cowtown Brewing, and Beer & Brats (now closed), PubGuys Trvia family, Mouseaholics! They came with the regular crew, and went up against some of our regulars at World of Beer. Check out the summary below to see how they stacked up. If you're curious about what goes on be sure to join us next week. Every week we're here from 7 to 9 PM during World of Beer's Taco Tuesday special, and there are two full games each night. This week we had over 20 players, here's what happened!
Game 1
During Game 1 we always have a Themed Round and a Visual Round that give all the teams a chance to earn a few bonus points. With us this week we had Got Here Late, Shit Show, Jerk Store, and Mousaholics, all playing some fun, FREE, trivia. The Theme for this game's 2nd round was: Summer Nights, meaning all the questions and answers that round had something to do with the evening, or night. The Visual Round is due at the end of Round 3, and is worth 10 points. Teams are provided with a visual guide, and a theme, that could possibly give them enough points to win the game last minute. Although they put up tremendous effort, Shit Show and Jerk Store were unable to defeat the Mouseaholics, who won it with 32 points. Shit Show came in 2nd, but neither team correctly answered the question that stumped almost everyone else:
Our best teams didn't know this one, and out 6th place team, Navi, were the only ones with the correct answer:
Game 2
This game is nearly identical to Game 1, however this time there's a Kitchen Timer Bonus Round instead of the Visual Round. During that round the teams are provided with a time limit and a chance to add 6 to 15 additional points at the end of the game. This time it was worth 6 points, and the question was:
The Themed Round this time was Dog Days of Summer, so the questions and answers during that round all involved day events, or daytime. It was a tighter game this time, with Mouseaholics winning by 3 points. But we had a tie between Got Here Late and Shit Show. After going through the tiebreaker question Got Here Late took the 2nd place prize. This time there was a question that stumped everyone, and it was tough:
Done so on opening day, 1910, who was the first President of the United States to throw out a ceremonial first pitch at a Major League Baseball game?
A large number of teams said Teddy Roosevelt, but they were WRONG. The correct answer was:
It was great to see regulars from other PubGuys locations stopping by and enjoying the massive beer selection at World of Beer. If you knew any of the questions above, that stumped some of our best players, you should join us next week to get your hands on a $10 or $25 gift card. It's always FREE, and I'll be there. Until next time!
- Desmond AKA "Thassodar" or D-munny
Do not forget to keep checking Facebook, Twitter, Instagram, and right here at pgtrivia.com for bonus point opportunities, #didyouknow spectacularness and more.