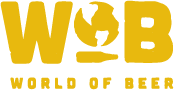 Another fantastic night for trivia. What you didn't know is that we had some potential new customers in the audience checking us out and thankfully, you guys showed up in force and made us look really impressive. Thank you!
Congratulations to Bevo's Buddies \m/ for taking game 1 with Hops 4 Teachers taking second and for 1Q12P for taking game two followed by Get Me Another. Well done all.
The Phrase That Pays: Vacation!
Speaking of vacation, I will be taking one next week, July 26th, but never fear, the great Elizabeth will be at the helm so you will have a familiar face to guide you through the trivial wonderland that is PubGuys Trivia.
See you Wednesday
PGTerrill
Do not forget to keep checking Facebook, Twitter, Instagram, and right here at pgtrivia.com for bonus point opportunities, #didyouknow spectacularness and more.