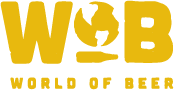 Hello again! Thank you for another fun night of PGTrivia! SHoutout to Randy from Karbach for the sweet beer and gear. I love that Hopadillo.
Game 1: Covid Delta Force was 3rd with 25 points, Got Here Late took 2nd with 26 points, and Smarty Pints came in 1st with 28 points!
Game 2: Team Bourbon came in 3rd with 18 points, Got Here Late is always a bridesmaid and never the bride with 22 points, and O-limp-dicks absolutely demolished this game with 26 points!
You guys are always so fun, thanks for coming back every Tuesday. See you next week!
Peace Out, Girl Scout.
PGKT
Do not forget to keep checking Facebook, Twitter, Instagram, and right here at pgtrivia.com for bonus point opportunities, #didyouknow spectacularness and more.