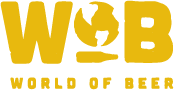 We're at the beginning of November with PubGuys Trivia at World of Beer - Ft. Worth, and we're getting to the last few warm days of the Fall. Luckily the warmer weather brought out almost 40 players to World of Beer during their Taco Tuesday special! Each week there are two games from 7 to 9 PM in which 1st and 2nd place can win a $25 or $10 gift certificate to World of Beer - Ft. Worth. Because there are two games that gives each team two chances to win! Let's go through what happens each game:
Game 1
This time we had Hoes 4 Sho, Got Here Late, and Fish Tots with us, joined by Jerk Store and Sand crackers. A few weeks ago, The Barstools came in during Round 2 of Game 2 and almost swept every other team! This week they were out with their tiny baby! Hopefully they'll be a new addition to the World of Beer/PubGuys Trivia family some day! As always, we had a Visual Round for the first game, and that theme was Seeing Red, so each team was provided with a visual guide that only provided the red parts of prominent sports team logos. In addition to the Visual Round we have a Themed Round for Round 2, and that theme was European Cities. That means all the questions and answers that round focused on Europe. In the end Got Here Late took 1st place with only a one point lead over Fish Tots! Here's a question that almost stumped everyone:
In what decade did Harriet Tubman make her first appearance on a US postage stamp?
There were several teams that got very close, but only team guessed the decade correctly:
Game 2
We had all of the teams from Game 1 stick around for Game 2, so we were still almost 40 players strong for Game 2 as well. This time, though, Ground Up changed their team name to Kyle From PubGuys Trivia because, every time they have a discrepancy with one of our answers, I refer them to the boss man, Kyle. Beyond that we still had a Themed Round for Round 2, and the theme this time was: It's up to the Mrs. All the questions and answers that round had something to do with marriage or women who are married. Instead of the Visual Round from Game 1 we had a Kitchen Timer Bonus Round as well. For that round the teams had to name Sheldon's Mortal Enemies List for a chance at 6 bonus points. Here's a question that stumped everyone during Game 2:
There were a ton of close guesses, and a few very far off, but nobody got it correct. The correct answer was:
If you've been reading all of these every week, and you STILL haven't come out, I have to ask: WHY NOT? It's free, you get to learn some new knowledge, and you get to enjoy a massive beer selection from around the world. Add to that a full bar, your favorite host, and a chance to win a gift certificate to come back with, and you have a major winning combo! PubGuys will be here every week for some fun, FREE, trivia, so I hope to see you, too! Until next time!
- Desmond AKA 'Thassodar" or D-munny
Do not forget to keep checking Facebook, Twitter, Instagram, and right here at pgtrivia.com for bonus point opportunities, #didyouknow spectacularness and more.