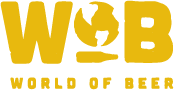 Where were you this week when we had PubGuys Trivia at World of Beer - Ft. Worth? You were there? I didn't see you! If you're reading this then you must have missed it! Good news for you is that I'm here to tell you what you missed. Not only did you miss Taco Tuesday, but you also missed some of the best LIVE trivia in town! Who wants to sit down with a tablet at a table for trivia? That's lame! Come on out and join me, your host, for an interactive great time at World of Beer - Ft. Worth! Here's what you missed:
Game 1
This week we had a slightly larger turn out than last week, partially because football season, for most of the local schools, is over. This time we saw the return of Got Here Late, Jeff & Steph, and one of our regulars from earlier in the year, Aimee's Balls. We were missing Hoes for Sho for a few weeks, but they joined Law and Disorder, who also hadn't been back for a while, for a comeback game this week. The 2nd round for each game is always a Themed Round, and the theme for this game was Kids. There was also a Visual Round for Game 2, with the topic of Cinematic Animals. For the Visual Round each team was given a guide that was due at the end of Round 3, for a possibility of 10 bonus points. Sand Crackers ended up taking 1st place this game, followed very closely by Jeff & Steph. Here's a question that stumped ALMOST everyone:
Some teams said Ray Lewis or Stevie Wonder, but they were incorrect. The correct answer was:
Game 2
Same teams, just now with a clean slate so they could go at it again for the 1st and 2nd place prizes. The theme for Round 2 this time was Fall is Here, so all the questions and answers that round were about Fall. As usual instead of the Visual Round for Game 2, we had a Kitchen Timer Bonus Round. Typically that round gives the players a last-minute chance to add between 5 - 10 points to their final score. The question for that round this week was: According to the Forbes' list, what are the 10 most valuable brands in the World in 2021? Surprisingly, Walmart was NOT on the list! At the end of Game 2 Jeff & Steph took a commanding lead over 2nd place, Law and Disorder. Here's one that stumped almost everyone:
Only one team got it right, but we had a lot of interesting answers. The correct one was:
That ends another week of trivia at World of Beer - Ft. Worth with PubGuys Trivia, but don't worry! We'll be back next week! It's always FREE to play, and World of Beer has an amazing selection of beer, wine, and food to enjoy during the game. It's also in downtown Ft. Worth, so you can keep the party going even after the trivia is done. Come on out next week, I'll be there! Until next time!
- Desmond AKA "Thassodar" or D-munny
Do not forget to keep checking Facebook, Twitter, Instagram, and right here at pgtrivia.com for bonus point opportunities, #didyouknow spectacularness and more.