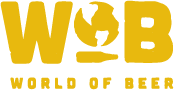 With the Fall season comes a plethora of Oktoberfest and Pumpkin spice beers. World of Beer - Ft. Worth is definitely keeping up with the trend and I, as host of PubGuys trivia every Tuesday from 7 - 9 PM, HAVE to try them all! This week it was a pumpkin stout by Tupps brewing, called Full Grown Jack. Absolutely fantastic beer that has an amazing aroma and lots of flavor. It's one of the many reasons to come out every Tuesday, especially if you win a $25 or $10 gift certificate to come back with! We had several teams out this week, and just about 30 players going at it. Let's go through what happened:
Game 1
It has been several weeks since we've seen Fish Tots, so it was a great surprise to see them out this week. Law and Disorder came out again as well, joined by our team that comes out most frequently, Got Here Late. This game our Themed Round theme was Wild and Crazy, so the several answer and question prompts had those words in them. The Visual Round this week was Disney animated film opening scenes, so each team was provided with a visual guide that had several Disney movie screenshots for a chance at 10 additional points. Unfortunately, this game Fish Tots ended up losing a tiebreaker for 2nd place to Law and Disorder. Surprisingly Aimee's Balls won the game with a one-point lead! Here's a question that stumped everyone this game:
This was a part of the Themed Round, hence the "Wild Bill" part of the question. We had some great answers from several teams, but nobody got it correct:
Game 2
This time we lost a few teams and had a few team name changes but, generally, we had the same teams from Game 1 stick around for Game 2. Each game the scores are reset, so teams that weren't doing so well have a chance to come back and win. Concurrently, teams that won in Game 1 have a chance to win again! The Theme this time was Brought to you by the number 2, so all the questions and answers referenced the number two. This time The Barstools, who just had a baby recently (congrats!) so they haven't been back in a few months, upset everyone by taking 1st place with a three-point lead! Coming in 2nd this time we had Fish Tots followed by Law and Disorder in 3rd. Instead of a Visual Round we had a Kitchen Timer Bonus Round, where the teams were given a time limit to put down 10 answers to a question about the first 10 teams that won the Super Bowl. Both games were pretty tough, so we had another one that stumped everyone this game as well:
We had a lot of teams guess Van Gogh, Monet, or Rembrandt, but they were all wrong. The correct answer was:
Another week down at World of Beer - Ft. Worth with PubGuys trivia! If you couldn't make it this week we'll be back at it again next week at the same time, same place! Come out and take advantage of their Taco Tuesday special, as well as 25% off all bottles and cans if you're a loyalty member! One of the best parts, in my opinion, is that you're in downtown Fort Worth so after the game you have so many things to do to keep the night going! So you have great food, FREE trivia, an AMAZING beer selection, and the nightlife of Fort Worth all in one place. Come on out next week, I'll be there! Until next time!
- Desmond AKA "Thassodar" or D-munny
Do not forget to keep checking Facebook, Twitter, Instagram, and right here at pgtrivia.com for bonus point opportunities, #didyouknow spectacularness and more.