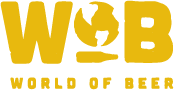 This week was a blast, as always, at World of Beer - Ft. Worth! We were missing last week's winners, Budgie Butt Stuff, but we did have the return of Aimee's Balls, Fish Tots, and Got Here Late. We also had a few new teams come out for the first time, like Not Flying Saucer, The Regulars, and Ham Jam. They all were there to enjoy FREE trivia with PubGuys, as well as fantastic food and a multitude of beer choices! If you're any good at trivia you should come on out because, even with 11 teams and over 40 players, everyone has a chance to win! There's also two games, and the score is reset inbetween them, so if you don't get 1st or 2nd the first game you always have another chance to come back and win a free gift card.
Game 1
This week's bonus Visual Round was the Top 10 Albums of the 2000s according to Rolling Stones. Everyone gave the round their best shot but the Visual Round gives them a chance to get 10 bonus points. Sometimes that's the difference between winning 1st and 2nd place, and during this game it put Got Here Late in the 1st place spot for the first time in several weeks. 2nd place went to a new team, Hard No!, and each team received a $25 or $10 gift card, respectively. Sometimes there'll be a guest brewery out offering some awesome swag to go with the prizes, so be sure to come out and play with us! Here's a question that stumped almost everyone in Game 1:
A lot of teams guessed the Battle of Concord, Valley Forge, or Bunker Hill, but they were all wrong. The correct answer was:
Game 2
This time the teams from Game 1 decided to stick around, and my own hometeam, The Team w/ No Name, also joined the fray. This game there was no Visual Round, but there was a Kitchen Timer bonus round. The theme for that round was: Name the last ten Best Picture Oscar winners that have one-word titles. Got Here Late put up a good fight this round but were knocked out of 1st and 2nd by Fish Tots and Aimee's Balls, respectively. We were missing Shit Show this week, but I bet if they came out we would have had a tie or two. Here's a question that stumped almost everyone for Game 2:
What is the first name of well-known womanizer Casanova?
This was a tough one! I thought nobody was going to get it right when I kept getting guesses like Peter, Giovanni, Valentino, and even Your Mom (really?!), but they were all wrong! The correct answer was:
The staff at World of Beer - Ft. Worth are always the best while they serve up the brews and food every Tuesday! If I didn't mention it already: it's also Taco Tuesday each week, so you can come out and have some amazing tacos while flexing your brain muscle! It's a great place to bring your friends to have a great time and hang out in West 7th afterwards! I'll be here every week, you should come out too! Until next time!
- Desmond AKA "Thassodar" or D-munny
Do not forget to keep checking Facebook, Twitter, Instagram, and right here at pgtrivia.com for bonus point opportunities, #didyouknow spectacularness and more.