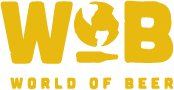 Hey guys! What an exciting night of breaking into closets. I'm so happy we were able to run this lightning game of PGTrivia tonight!
Game 1: I did not get a piece of cake was 3rd with 17 points, Magnificent Implosion was 2nd with 18 points, and Got Here Late took this one with 21 points.
Game 2: Oh No, Cuomo and Elders Against Cuomo tied for 3rd with 16 points, Got Here Late came in 2nd with 19 points, and Magnificent Impolosion won with 20 points!
You guys rock. See you next week!
Peace Out, Girl Scout.
PGKT
Do not forget to keep checking Facebook, Twitter, Instagram, and right here at pgtrivia.com for bonus point opportunities, #didyouknow spectacularness and more.