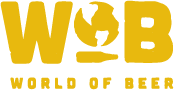 The moment you've all been waiting for. At the end of 13 long weeks of amazing trivia, the culmination was the first PubGuys Trivia League Championship! We had teams from all walks of life and from each of our respective trivia locations. This was no small effort to pull off. First off, let's thank YOU, the players. Without your support, we would never be able to pull off such an event. Secondly, a huge thank you to the crew of WOB FW. They helped us put on a tremendous event. Finally, we need to thank our fellow PubGuy, PGKyle for helping to orchestrate this entire little thing we call trivia.
So, what do you get when you take the Best of the Best of all trivia locations and bring them together for an awesome, Winner-Take-All championship event? The answer is one hell of a good time. The new rules regarding cell phones and smart watches were very well received, which was a huge sigh of relief for us guys on the mic. For those of you that may not have qualified, the rules were simple, if you're seen on your phone, your team is eliminated. If you need to use the restroom or step away, you are not permitted to return to your table until the end of the round. It may have caused a stink (pun intended) with some of the teams, but overall, it's the perfect philosophy for a championship game. In addition, it sure was nice having some extra help to make sure the game was played with the utmost integrity; Thanks Tiffany & Mary!
With a single game in hand, PGTerrill and I kicked off the night. Having two hosts is always fun, particularly for us two goobers. We're accustomed to being on the mic at the same time (see our podcast here) so the chemistry just works. Plus, it's only fair that the folks used to my style get to hear from me, while the folks who are abused by PGTerrill's voice have the chance to hear how a real host runs a show. Of course, I'm only kidding....
Just before the half-way point, the PubGuys Lightning Round was started. Thankfully, again as they are our top teams, everyone had studied up on those Bonus Words we've been sharing over the course of the league. You guys really love your flowers!
At the halfway point, 1 Queen, 12 Presidents had a significant lead over This is Our PLC and Mesh Tank Top. The questions had been fairly challenging thus far, but as every team found out, they would get MUCH harder. There were also bonus points up for grabs as we requested our teams write down the title to any song they heard with "Best" in the title. Thankfully, there was no advantage for the teams inside or outside of the establishment, as we had tie scores for the number of musical bonus points answered.
After I rudely interrupted PGTerrill mid-question on the critically important PubGuys Kitchen Timer Question, he asked the question which would deliver the decisive victory to our first League Champion. When the dust settled and all point totals were tallied and verified by our lovely scorekeeper, Lisa, we could see that the comeback was complete. With a landslide victory courtesy of the final question, This is Our PLC had leapfrogged the competition to walk away with not only the coveted PubGuys Trivia League Championship trophy, but also a hefty cash prize. Just so that our second and third place teams didn't feel too down in the dumps, we threw some cash at them as well.
A special thanks to the World of Beer - Fort Worth for hosting the event and to Scarborough Renaissance Festival for the generous donation of festival tickets as additional prizes.
We truly thank you for making this first event such a success. We also want to hear from you about the event. What did you like? What didn't you like? Photos from the event have been posted here, so make sure and tag all of your teammates so everyone knows that you were competing in a kickass trivia championship. Until the fall when we'll do it all again, study up and remember "It's All In Your Mind!"
Cheers!
PGAdam
Do not forget to keep checking Facebook, Twitter, Instagram, and right here at pgtrivia.com for bonus point opportunities, #didyouknow spectacularness and more.