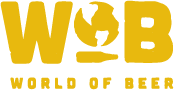 This week's trivia at World of Beer - Ft. Worth with PubGuys Trivia had over 32 players, meaning no ants were in attendance. I sincerely hope that's the case every week, to be honest, since we ARE playing in a food establishment, but I digress. Once again we had a rousing game of FREE trivia, in which everyone in attendance had TWO chances to win a $25 (1st place) or $10 gift certificate to World of Beer - Ft. Worth! That's right: there are two games from 7 - 9 PM, with the scores reset in-between, so even if you can't make it to Game 1, Game 2 is always there in the wings, waiting. If you're curious about what goes down, here we go!
Game 1
We had some big-time players this week, with some of our most winningest teams like Fish Tots, Jerk Store, and Got Here Late showing up for a trivia showdown. Coming back from last week we had Pop Quiznos joined by HELP, putting up a valiant effort against the trivia juggernauts. Each week there is a typically a Visual Round and a Themed Round for Game 1. This week, for Game 1 only, there actually was NO theme, so each team got a bonus point just for being their lovely selves (isn't that nice?). There still was a Visual Round, however, and that theme was: Movie Dragons. Each team was given a visual guide depicting various famous dragons, prompting them to name the movie the dragon came from for a chance at 10 bonus points.
In the end it was a three-point game between 1st, 2nd, and 3rd. Jerk Store took 1st place with a score of 24, with Fish Tots in 2nd at 23. Honorable mention goes out to Got Here Late in 3rd at 22. Here's a question that stumped everyone:
There were a number of answers involving Netanyahu, but they were unfortunately incorrect. This question is so obscure I'm not surprised nobody got it, the correct answer was:
Game 2
A few people joined between Game 1 and Game 2, taking the player count to 32, but the teams stayed the same (except for HELP changing to DON'T HELP). This time there was a Kitchen Timer Bonus Round instead of a Visual Round, and there was actually a Theme for this game's 2nd round as well! that Theme was: Birds of a feather, so all the questions and answers that round had something to do with birds. The Kitchen Timer Bonus Round that replaced the Visual Round from Game 1 gave each team a time limit to answer the following question, worth 10 points:
When all the dust settled, we had Fish Tots taking over 1st place with another one point lead over Jerk Store, essentially flipping the winners from Game 1. Here's a question from Game 2 that stumped everyone:
We may need to slip in more GEEKDOM themed questions, since nobody got this question correct. The most common answer was Japan, which was incorrect. It was actually:
With the weather getting nicer, and a cool refreshing beer waiting for you when you come on down, I don't see any reason NOT to join us at World of Beer - Ft. Worth with PubGuys Trivia! They also have reasonably priced tacos every Tuesday, as well as discounts on cans and bottles for WOB Club members! If you're bored on a Tuesday, and want to put your knowledge to the test, there's no place better than World of Beer with PubGuys Trivia! Until next time!
- Desmond AKA "Thassodar" or D-munny
Do not forget to keep checking Facebook, Twitter, Instagram, and right here at pgtrivia.com for bonus point opportunities, #didyouknow spectacularness and more.