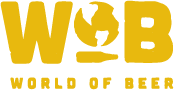 That title sums the night up pretty well. In fact we had three different teams with some form of that title as their team name.
For me, last night was a very fun challenge. PGTerrill was a little under the weather, so I was thrilled to fill in. The challenge of it was the fact that I've been out of the Trivia Saddle for a bit. Eighteen teams and some great beers from Texas Ale Project and the rust got knocked off pretty quickly. Looking out at the packed floor, and seeing so many regular teams, I knew this was going to be a fun one!
Game One got off to a great start! The teams were there to do some serious trivia business! After all the questions were asked, and I got to do my favorite way of tricking teams about an incorrect answer, we had our winners... Well almost. First, we needed to take care of a tie for second place. The question: "How many boys, born in 2014, were named Anakin?" Do you know?
The Hour of Power went pretty much the same way. We had a few teams retire for the night, and a few new teams come in. On a personal note, someone said something very funny about one of my buds, that had me rolling. It was something about age, and that's all I'll say. Anyway, once again the game's winners need to be decided by a tie-breaker. As I sit here typing I can't recall what that question was, so I'll just say you had to be there.
Congrats to all of our winners, and thank you to everyone for making me feel so welcome! It is always a pleasure to hang out at WOB-Fort Worth! PGTerrill should be back in fine form for you next week.
Until I see y'all again, Cheers!
PGMarc
THANK YOU MARC!
Thanks Marc for filling in but I promis to be back and when I do, make sure you mention the phrase that pays: "3 weeks is a long time"
See you soon!
PGTerrill
Don't forget to keep checking Facebook, Twitter, Instagram, and right here at pgtrivia.com for bonus point opportunities, #didyouknow spectacularness and more.