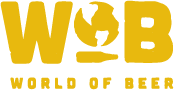 This week we had a few issues with the PA system at World of Beer - Ft. Worth, but I didn't let that stop me from hosting another fun, FREE, game of PubGuys trivia! Luckily I had my speaker from False Idol in the trunk (I'm there every Thursday 7-9 come see me!) so, even though the wireless mic didn't want to work this week, we still had a great time. We also had the return of a few teams I hadn't seen in weeks, and they were the teams that usually were in the top three every game, too! I attribute it to the better weather this week, and the reopening of part of the street in front of World of Beer. With all that being said, let's get to the summary!
Game 1
As mentioned before we had Fish Tots back this week for the first time in a few weeks, and D. M. U. also came back to give it a shot at some trivia. Got Here Late was back as well, and we had some newcomers such as Mesa Don't Think So and Pub Flies joining us as well. The Theme round for Round 2 was also painfully obvious by Question 2, and it ended up being a theme based on elephants. Each game 1st and 2nd place win a $25 and $10 gift card, respectively, and there's a bonus Visual Round for Game 1 too. D. M. U. came in with the upset, beating both Shit Show and Fish Tots, who are some of our top teams every week. Here's a question for Game 1 that stumped almost everyone:
Billy Preston, who had a Number One hit in 1974 with "Nothing from Nothing", was credited with playing the keyboards on what Number One single by the Beatles?
Almost all the teams guessed Let it Be or A Day in the Life, but they were wrong. Only one team got it right, the answer was:
Game 2
The scores were reset for Game 2 and Mesa Don't Think So merged with Fish Tots for Game 2. This game there was a bonus Kitchen Timer round in which all the teams had a chance for an additional 10 points to add to their score. The theme for this game's Theme Round was Pink, meaning that all the questions/answers had something to do with the color pink. This game, unlike the last one, D. M. U. wasn't even in the top three! Fish Tots and Shit Show ended up tying for 1st place, with Law & Disorder coming in second. We had a tiebreaker showdown between the two top teams and Shit Show ended up winning the game. Here's one from this game that stumped everyone:
According to Pink Floyd , "Brezhnev took Afghanistan, and Begin took Beirut. Galtieri took the __________ "...what?
This was a tough one! The explanation was: "Brezhnev took Afghanistan" - refers to Leonid Brezhnev's invasion of Afghanistan by the Soviet Union in late 1979. "Begin (BAY-gen) took Beirut" - refers to Israeli Prime Minister Menachem Begin's invasion of Beirut, Lebanon in 1982. "Galtieri took the Union Jack" - refers to Argentinian President General Leopoldo Galtieri's invasion of the UK-occupied Falkland Islands off the coast of Argentina in 1982.
So the answer was:
We always have a great time at World of Beer - Ft. Worth during their Taco Tuesday special, and they have so many beers on tap and in cans it's pretty much impossible to try them all in one trip. Makes sure you bring some smart friends with you for PubGuys trivia every Tuesday from 7-9 PM at World of Beer - Ft. Worth. I'll be there, and I hope to see you too! Until next time!
- Desmond AKA "Thassodar" or D-munny
Do not forget to keep checking Facebook, Twitter, Instagram, and right here at pgtrivia.com for bonus point opportunities, #didyouknow spectacularness and more.