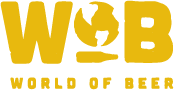 We were at it again this week at World of Beer - Fort Worth! This week was nice and clear so there were plenty of teams on the patio enjoying this wonderful Fall weather. We also had a new team Jan's Cans and some returning teams like Fish Tots and Magnificent Implosion. This week's visual round was based on adult cartoons so everyone had a chance to get 10 bonus points for getting all of those answers correct!
Game 1
Game One was, as always, three challenging rounds with Round Two being a Themed Round! Out of nowhere the team that showed up this week took the overall win, Jan's Cans! They went back and forth with Magnificent Implosion and Got Here Late but ultimately came out on top with a one point win! The game was a whopper but no question stumped every team. A few questions only one team got though! Here's one of them:
Which one of the following was NOT a game available on Atari?
The options were Centipede, Yar's Revenge, Galaga, Space invaders, and Asteroids. Can you guess which one was not on the Atari? It was a surprise to me too, because all of them were released around the same time. The correct answer was:
Curiously enough Galaga was on the Nintendo Entertainment System, but not the Atari.
Game 2
Game Two had the bonus Kitchen Timer Round instead of the Visual Round like Game One. In the Kitchen Timer round you have two minutes to put down 10 answers for a possibility to win. Additionally, like Game One, there's a Theme Round for Round Two. This game DID have a question that stumped everyone, though:
In what country were the Smurfs invented?
We had a lot of teams guessing Germany, Russia, and the Netherlands. I always knew something was up when their words didn't match up with their mouths, since the English one was dubbed. Did you know it was:
Join us next week for free Trivia and a chance to win a $25 or $10 gift certificate for 1st and 2nd place, respectively. Also don't forget World of Beer is running Taco Tuesday every week so there's also cheap tacos and some great drink specials! On top of that if you're part of their loyalty club you get 25% off of their great can selection! Sometimes there's also a local brewery offering a free pint glass to take home with a purchase of their beer! Don't forget to tip your servers! Until next time!
-Desmond AKA "Thassodar" or D-munny
Do not forget to keep checking Facebook, Twitter, Instagram, and right here at pgtrivia.com for bonus point opportunities, #didyouknow spectacularness and more.