Select Date
2023
2022
2021
2020
2019
2018
2017
2016
2015
1899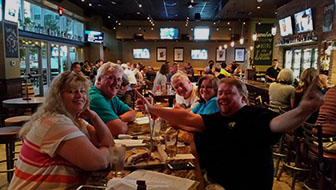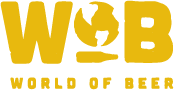 Wow what a night. It was so good to see some returning teams! Congrats to 1Q12P for taking game one but also congrats to Sydney/Amber for their first finish in the money! Then a returning team took game 2. Well done Mesh Tank Top. Also returning were Beer Puns and 5-Hole. So good to see you again.
The Phrase that Pays is: Baseball Playoffs
See you Wednesday,
PGTerrill
Do not forget to keep checking Facebook, Twitter, Instagram, and right here at pgtrivia.com for bonus point opportunities, #didyouknow spectacularness and more.
Scores for 2017-10-04
Game 1
suds, lather, froth, and head
30
the juice is loose in a mesh tank top
27
steven hawkings school of dance
23
fisty blonds in some asshole's chaps
15
Game 2
the juice is loose in a mesh tank top
34
suds, lather, froth, and head
29
the 5-hole is surrounded by water, big water, ocean water
27
steven hawkings school of dance
22
bock man turner overdrive
21