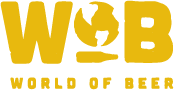 This week we had fewer teams than normal due to it being finals week for most schools, meaning most players were at home studying to do their best in class. Even though there were fewer teams we still had some of our regulars make it out to World of Beer - Ft. Worth for some FREE trivia with PugGuys! The format didn't change this week: two games with a Theme round and a Visual Round for Round 1 and a Kitchen Timer Round for Game 2. In between each round the scores are reset, so if you make it late you still have a chance to win a $25 or a $10 gift card to World of Beer - Ft. Worth. Let's get into the games!
Game 1
This week Got Here Late made it back in, along with Fish Tots, to try and take home the 1st place prize of a $25 gift card to World of Beer - Ft. Worth. We also had some new faces like CaroNick and Los Pescadores join us as well. The theme for Round 2 was negative, meaning that all the questions and answers had to do with something negative. The Visual Round for this game were magical creatures; creatures such as the Acromantula, Billywig, and the Krindylow were some of the answers present. At the end of the game Fish Tots took 1st place with CaroNick taking 2nd. Here's one that stumped everyone during the Theme Round:
Nobody even came close to the correct answer for this question. When was the last time anyone watched that Bond film? The correct answer was:
Game 2
This time the same teams stuck it out for Game 2 and another chance at a $25 or $10 gift card. CaroNick did not come out ahead, though, with Fish Tots taking 1st place again and Got Here Late swooping in to take 2nd place. The theme during this game's 2nd round was breakfast, and included many references to cereal, The Breakfast Club, and coffee. The Kitchen Timer round was about the 7 Wonders of the Ancient World. If you have any knowledge about any of those subjects you should make it out! Here's one that stumped everyone this game:
We had some strong guesses like cannons, catapults, and trebushets, however they were all wrong. I gave partial credit for cannons because rthe correct answer was:
As mentioned previously this week was pretty slow since it was finals week for many schools in the area, so I predict next week will have a better turnout. It's always a fun time, though, so bring your family and friends out for some fun, FREE, trivia with PubGuys! Don't forget it's also Taco Tuesday at World of Beer, so you can get some great food while you play. Until next time!
- Desmond AKA "Thassodar" or D-munny
Do not forget to keep checking Facebook, Twitter, Instagram, and right here at pgtrivia.com for bonus point opportunities, #didyouknow spectacularness and more.