Forget "Don't Fear The Reaper", don't fear the trivia! This week at World of Beer - Ft. Worth we had a little under 50 players and 9 teams join us for PubGuys trivia! One of our regular teams, that also wins regularly, Fish Tots, was back this week for a chance to win a $25 or $10 gift card. With them was also Got Here Late, Law and Disorder, and a new team, Nicky Flash. They all came out for some great food and a massive beer selection at World of Beer - Ft. Worth. Ever wonder what happens during the game? Then stay tuned!
Game 1
As mentioned previously we had several of our regular teams out this week for some FREE trivia with PubGuys. And who doesn't want to take home a free gift card to boot? It's a perfect chance to hang out with friends and have a few drinks, all while expanding your trivia knowledge. This week's theme for Round 2 was "Keep your hands off my Willie (Willie, Bill, William)", which means that all of the questions and answers had something to do with the name Willie, Bill, or William. The Visual Round for Game 1 was "X Things", where players had to name each item that started with the letter X for a chance at 10 bonus points. # Killin It and Cat-a-lysts put up a good fight for 3rd place, but Law and Disorder ended up taking 2nd place. Winning Game 1 was Nicky Flash by two points. Here's a question that stumped almost everyone:
What Ivy League Rhodes Scholar starred in pro basketball and politics?
It was not Bill Clinton or Bill Russell, as a few teams guessed. The correct answer was:
Game 2
This game we still had over 40 players stick around for more great trivia fun! During this game Fish Tots had a burst of energy and came back with a vengeance to tie 1st place with Nicky Flash. Ultimately Fish Tots won the tiebreaker, making Nicky Flash a winner for both games (1st place for Game 1; 2nd place for Game 2). The theme for this game's Round 2 was Cat in the Hat, so all the answers were related to cats or felines. As usual for Game 2 there was no Visual Round, but instead there was a Kitchen Timer bonus round. This week's question for that round was "Name the last ten Olympic host cities including both summer and winter games.", so each team had a chance to tack on 10 additional points to take the lead. Here's another that stumped almost everyone:
What online music streaming service was launched by a Swedish startup in 2008?
It was certainly not Napster, Kazaa, Limewire, or Bearshare. The correct answer was:
Join us next week for more fun, FREE, trivia at World of Beer - Ft. Worth! I always have a good time and try to make it a little more fun by interacting with the crowd when playing the games. It's a fairly family-friendly atmosphere as well, so bring your family out for trivia night as well! I will warn you though: the regular teams will not take it easy on you! Be sure to make it out! Until next time!
- Desmond AKA "Thassodar" or D-munny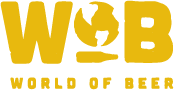 Do not forget to keep checking Facebook, Twitter, Instagram, and right here at pgtrivia.com for bonus point opportunities, #didyouknow spectacularness and more.