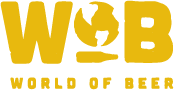 After seemingly 7 months away, I've finally returned. Over the last several weeks, Kyle, Kasey, and Jamie have carried the hosting duties at WOB ARL and haven't missed a beat. To them, I say Thank You! And to all of the loyal trivia teams that continue to participate week after week, I truly thank you. Now that I've returned, at least until the next work trip takes me away, it's time to renew some of those bonus point opportunities. Perhaps one of the easiest ways to earn bonus points is to wear your favorite PubGuys shirt. We're getting ready to take some orders on a few different styles and we'll be submitting a new order of t-shirts, so be sure to secure one today. You can also earn bonus points by pre-registering. Every Wednesday, simply login to our website, check your team stats, and then hit the "We're Playing" button. Of course, you can usually find a bonus point opportunity right here in the game summary, and this one is no different. For this week, simply post a comment or share one of our FB posts and you'll get a bonus point. Once you arrive at trivia, you can earn bonus points through the Music trivia and anything else I feel like offering during the game. It's not too difficult to get some of those freebies.
Congratulations to our winners, The Mouseaholics and Punching Ms. Daisy!
Cheers!
PGAdam
Do not forget to keep checking Facebook, Twitter, Instagram, and right here at pgtrivia.com for bonus point opportunities, #didyouknow spectacularness and more.