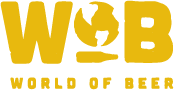 World Of Beer! I just love ya. I couldn't ask for a better group to spend my Thanksgiving Eve with!
Game number one did not get off to the best start...we had two questions that no one got a correct answer for. Not to be held down, you guys came back with all your collective brain power to get damn close with your final scores! Punching Miss Daisy took first place, and Mouseaholics took second.
Game number two was a little more levelheaded...and we even had two teams jump in in the middle of the game! They put up some very impressive numbers...The Beez even came within one point of placing! Keep it up, yall. In the end that dang kitchen timer question pushed some team ahead of others. Mouseaholics came back to beat Punching Miss Daisy by just the one point!
I hope you guys have the best and safest holiday weekend!
Next week for your bonus point, please tell me your favorite holiday movie!
May the force be with you,
PGJamie
Do not forget to keep checking Facebook, Twitter, Instagram, and right here at pgtrivia.com for bonus point opportunities, #didyouknow spectacularness and more.