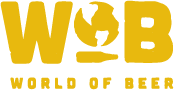 Howdy!
Thanks to all the new and returning teams for coming out to our totally tubular all 90s edition of Pubguys last night. I tried wearing my flannel and jean jacket but it was just too dang hot to survive in that, but its the thought that counts right?
Huge congrats to our winners in Mouseaholics for sweeping both games while celebrating a birthday on the team, and to Punching Ms. Daisy for finishing 2nd in both games as well.
One last 90s themed bonus question for you before we move on to our regularly scheduled program next week. How many billboard #1 songs did Nirvana have in their career?
See you next Week!
PGNick
Do not forget to keep checking Facebook, Twitter, Instagram, and right here at pgtrivia.com for bonus point opportunities, #didyouknow spectacularness and more.