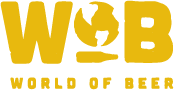 Howdy!
Thanks to all the teams for sticking around as the game ran a little late this past week. We had more teams for the second game with the first! Shoutout to all the new and first time returning faces as well as Holden from Wild Acre brewing in the house.
Congratulations to Punching Miss Daisy for coming out on top in both of our games. Congratulations are also in order for our second place winners Mouseaholics and Trivia Wannabes. Hope to see a bunch of returning and new faces alike next week.
Time for a slick bonus question for ya for next week. Memorial day is next week and has been an important observance of people who died while serving in our country's armed forces. The first Memorial Day was observed in 1868 and until 1971 was observed on the 30th of May. After 1971 it was changed to fall on the last Monday of May. How many time since 1971 has Memorial Day fallen on the 30th of May? (Not including 1971 itself.)
See you next week!
PGNick
Do not forget to keep checking Facebook, Twitter, Instagram, and right here at pgtrivia.com for bonus point opportunities, #didyouknow spectacularness and more.