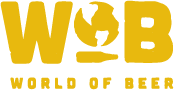 Howdy!
Thanks to all of our returning teams from last night for making it out and playing a smaller game with us.
A big shout out to our two winning teams Mouseaholics and This is Our PLC for both taking home a first place and a second place win in both games last night.
I'll see you all next week for another game! Bonus Question Time: Next week in 1992 Larry Bird retires from professional basketball. He was a huge impact on the court as soon as he was drafted as a rookie. What were the celtics record the first year he played in the league and how many rebounds did he have that year?
See you next week!
PGNick
Do not forget to keep checking Facebook, Twitter, Instagram, and right here at pgtrivia.com for bonus point opportunities, #didyouknow spectacularness and more.