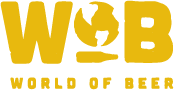 Howdy Folks,
Thank you to every team that showed up last night. It was the best turnout I've seen since I started hosting, and for that, I thank you.
Huge shoutout to the winning teams from Game 1, Mouseaholics and Punching Ms. Daisy, as well as the Game 2 winners Show me your Piddies and Tennis Players.
It is time now for out super secret hidden question for next week. It's mother's day on Sunday! What American state became the first state to officially recognize Mother's day as an official Holiday?
See you next week Quizheads!
PGNick
Do not forget to keep checking Facebook, Twitter, Instagram, and right here at pgtrivia.com for bonus point opportunities, #didyouknow spectacularness and more.