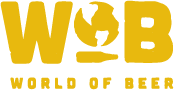 So. Aside from grossly underestimating how long it would take me to get out of Kinko's after printing the visual round and through Ranger Game traffic to South Arlington to begin last night's game, upon grading the first round, I discovered that I could not enter in any teams that were not already pre-regestered due to an error in the system. Nor could I revise the team names of the teams that had already pre-registered. What I did by hand instead was keep track of all of our new team's names and scores by hand so that I could report them today to Terrill along with the urgent service request to have this error troubleshot. I have just sent that e-mail to Terrill and hope to never encounter that error again. Didn't think that could happen, but that's like, an awful error to encounter.
Otherwise, I pressed on, everyone was understanding and had a good time.
Do not forget to keep checking Facebook, Twitter, Instagram, and right here at pgtrivia.com for bonus point opportunities, #didyouknow spectacularness and more.