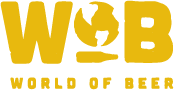 The man, the myth, the legend. Adam finally returned to grace everyone with his shining personality! I'm sure everyone was just as happy to see him as I was, and we all hope he got to enjoy being on the other side of the mic for a night.
Game one came and went with little issue...even thogh some people felt the need to bring up past sound issues...ya rude. With a nailbiter of a tiebreaker Punching Miss Daisy beat Mouseaholics! For game two we really stepped up the pressure by adding quite a few new teams. To prove that it really is better late than never, Here 4 The Beer took first place! They stopped Punching Miss Daisy from getting a clean sweep this week.
I can't wait to see you guys next week. Be safe, be good...and tell me what you most hope to find in your stocking this year.
May the force be with you,
PGJamie
Do not forget to keep checking Facebook, Twitter, Instagram, and right here at pgtrivia.com for bonus point opportunities, #didyouknow spectacularness and more.