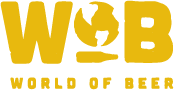 My dear WOB trivia loves, it was another excellent evening with you. Phillip with HopFusion was here and gave away some awesome prizes, we had a long lost and deeply missed team make a return, AND it was beautiful outside. Good day was good.
Game one!! Our long missing team, Brews Your Daddy made a guest apperance and even took first place! They fought hard and came back to town with victory in their hearts. Not to be run off their own turf, Mouseaholics came in with a very close second! That team sure knows how to put up a fight.
Game two!! Round two was a giant feckin bully and messed with every team quite a bit. We also had question five from rounds one and two stump every team! I don't like it, I want someone to reign supreme. Punching Ms.Daisy was feeling a bit left out in game one...and charged ahead for a victory in game two! Holding strong to their position, Mouseaholics took home another second place.
I can't wait to see everyone next week! For your bonus point, tell me your favorite Christmas movie!
May the force be with you,
PGJamie
Do not forget to keep checking Facebook, Twitter, Instagram, and right here at pgtrivia.com for bonus point opportunities, #didyouknow spectacularness and more.