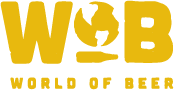 Hey everyone! I'm a garbage person that hasn't done the post until today...but luckily, I don't think anyone reads it till today anyway!! Everyone wins over the long holiday weekend.
Game one! Everyone came flying in hot, getting the night off to a high scoring night with a lot of teams fighting for that first place prize. We even had a surpise Christmas round to get you in the holiday spirit. PLC-eason's Greeting took first place for their first game back in awhile! Punnching Miss Daisy took a hard won second! Game two also saw a lot of high scores and close competition! This time, Mouseaholics took first with I PLC Mommy Kissing Santa Clause coming in second.
I hope everyone had an amazing Christmas and got everything on their list! Can't wait to see you guys!
May the force be with you,
PGJamie
Do not forget to keep checking Facebook, Twitter, Instagram, and right here at pgtrivia.com for bonus point opportunities, #didyouknow spectacularness and more.