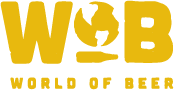 Woah!
It's been several months since last I was the host at the World of Beer in Arlington. I completely forgot what a nutty bunch of fun-seekers you are. That was a great time I had last night and I owe it to you (and a huge thank you to my wife who helped me score all night long and kept me on track and (mostly) on time). Your doodles were especially fun, thanks for playing along. :-)
Congratulations to first-timers Matt's Entourage who managed to squeak out a first place finish in their very first PubGuys Trivia game, ever. That's a job well done. And further congratulations to long-time loyalists Quiz in my Pants who won a tense tie-breaker to come in second place only one point behind Matt's Entourage. Excitement (and wrong answers galore) in that first game!
In the second game perennial players, The Mouseaholics took home the top honors despite not knowing which animated Disney movies had migrated to Broadway. I figured them a shoe-in for that question. Guess you never know, do you? Hah. And, making amends for just being edged out in the first game, Daisy managed to grab the second place prize one point behind first place and one point ahead of third place. The competition was fierce all night long, but also friendly!
Thanks for making it fun.
Now, here's your scavenger hunt question for next week. Enjoy.
First, find the number of career regular-season rebounds by Wilt Chamberlain. Then, discover the largest city in the zip code that matches that number. Finally, in one of the bonus spots in the first round of the first game, write down the name of the person after whom that city is named to get your point.
I'll be your host again next week while Adam is off getting his monthly mani-pedi. So, until then, be good to yourselves and each other.
Peace out,
PGKyle
Do not forget to keep checking Facebook, Twitter, Instagram, and right here at pgtrivia.com for bonus point opportunities, #didyouknow spectacularness and more.