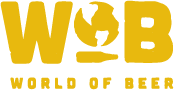 A little over the top, I get it. But, it's good to be back. I step away for 2 weeks, come back and we have to cancel because there is no power as a result of the storms, only to have to step away for another week. This career thing sure is getting in the way of my hosting responsibilities. And sadly, I'll be back on the road next week for work. Ugh! In any event, it was great to see all of you once again, and it was great to hear that you haven't kidnapped or tortured Kasey in my absence.
For the game, Congratulations to PLC Didn't Start the Fire & the Mouseaholics on their victories. They managed to both win a game and both win a tiebreaker for second place. Sorry Quiz in My Pants.
Now for the Scavenger Hunt question you've been waiting for... Let's keep it easy. Simply tell me the current age of the mayor of the city that currently has the second largest number of hotel rooms in the USA. Good Luck!
Cheers!
PGAdam
Do not forget to keep checking Facebook, Twitter, Instagram, and right here at pgtrivia.com for bonus point opportunities, #didyouknow spectacularness and more.