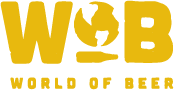 Despite post-election hangover, we had fun anyway, didn't we? My voice managed to survive all night which was a good thing since Adam was out of town and there was no one available to rescue me from myself. Since it was a very light crowd, I won't try to regale you with witticisms or naught else, I'll simply dive straight into the congratulations. In the first game and on the strength of their knowledge of Adult Cartoons, PLC You in 2020 took first place while Mouseaholics came in some distance back from there. The second game saw My Drinking Team Has a Trivia Problem come in first place because they, apparently, really, really know their presidential trivia. Once again, Mouseaholics took second place. Adam will be back in the saddle next week, so give him the answer to this and he'll give you an extra point:
What is the Irish name for the day of October that is equal to the current rank of the Magnolia state by population?
Don't forget to keep checking Facebook, Twitter, Instagram, and right here at pgtrivia.com for bonus point opportunities, #didyouknow spectacularness and more.
All the while, never forget...it's all in your mind...
Cheers,
PGKyle