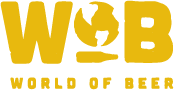 Howdy Everyone,
Huge thanks to everyone who came out last week and beared with me through sound issues on my first night solo. We got through, like I knew we could, and we will continue to work through my rookie mistakes with a smile in our face and a beer in our hands.
Big congrats are in order for our winners Mouseaholics and Punching Miss Daisy.
Hope to see everyones smiling/irritated because I talk so much faces this week for another super exciting adventure of questions and beer.
Bonus question this week is all about Marvel movies. This Friday Marvel releases it's 19th film in its ambitious Marvel cinematic Universe. It is the culmination of 10 years of diligent planning and hard work that was started with Iron Man back in 2008. Robert Downey Jr's role as Tony Stark has become one of the most iconic portrayals of a character in modern history. How many films, in the MCU, does Robert Downey Jr appear in, as Tony Stark, NOT including Avengers: Infinity War?
Thanks!
PGNick
Do not forget to keep checking Facebook, Twitter, Instagram, and right here at pgtrivia.com for bonus point opportunities, #didyouknow spectacularness and more.