Select Date
2019
2018
2017
2016
2015
2014
2013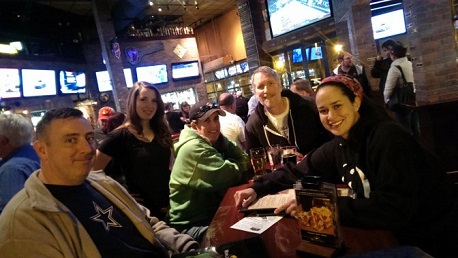 Thank you for sticking it out with me last night, but the City of Arlington and the aging Oncor-maintained electrical grid had other plans.
We got through one round in the first game and then had to call it a night due to the unexpected power failure.
Here's how the points played out tonight. Your League attendance points will count, but the game will be considered abandoned and will not count - so, don't worry that we didn't finish out the game, it won't hurt your standings in any way.
| | | | |
| --- | --- | --- | --- |
| Rank | ID | Team Name | Total |
| 1 | 1031331 | Brews Your Daddy | 8 |
| 1 | 1031631 | This is our PLC | 8 |
| 1 | 1031646 | Trivia Wannabes | 8 |
| 1 | 1031692 | Just Drew Mary | 8 |
| 5 | 1031152 | Quiz in my Pants | 7 |
| 5 | 1031254 | We Squared Our Root Beer, Now We're Drunk | 7 |
| 7 | 103197 | Bar | 6 |
| 7 | 1031122 | Mouseaholics | 6 |
| 9 | 1031330 | Straddling the 'Pond' | 5 |
| 10 | 1031693 | SW of Aggieland | 4 |
Cheers,
KyleC
Scores for 2015-09-09
Game 1
we squared our root beer, now we're drunk
7