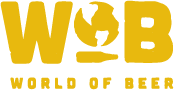 So, once again my day job gets in the way. I was able to return to my hosting duties, but sadly, only for a week. I'll be back, at least for a few weeks starting on the 10th. I promise. Rather, I hope.
Congrats to Quiz in My Pants and the Mouseaholics on their victories!
Don't forget, the PubGuys Trivia League Championship is coming up THIS Sunday, May 7th. If you're one of our top teams, you should have received your invitation. Please RSVP. If you're unable to attend, we will fill your spot, so please RSVP.
Now, for that Scavenger Hunt bonus point.... We'll keep it easy. Tell me what State you'd be in using the area code that matches up to the flight distance (according to worldatlas.com) between DFW and Orlando's airport.
Cheers!
PGAdam
Do not forget to keep checking Facebook, Twitter, Instagram, and right here at pgtrivia.com for bonus point opportunities, #didyouknow spectacularness and more.