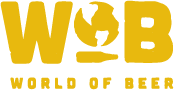 Welcome to 2018, trivia babies! I'm pumped to spend as many Wednesdays as possible with you guys in 2018! It'll be a great time. It has to be, right?!
Game one was a clooooose one. It literally came down to people paying attention to the music bonus, because Punching Miss Daisy won by just the one point. Good job. Way to keep those ears tuned in. Mouseaholics took home that incredibly close second place! For game two, the stakes really got bumped up with Lilly from Karbach giving away some really cool prizes for the winner of each round! In the end, Punching Miss Daisy took their second win of the night, with Trivia Wannabees coming in second!
Please, for your bonus point next week, tell me your favorite animal!
May the force be with you,
PGJamie
Do not forget to keep checking Facebook, Twitter, Instagram, and right here at pgtrivia.com for bonus point opportunities, #didyouknow spectacularness and more.