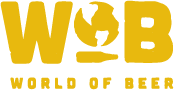 Hey guys! We had so many teams today! It was freckin amazing. I saw a bunch of you come to the website after the game, so I hope it was to look for this and sign up for the news letter!
Game one had so much happening. We had a ton of teams, we had that visual bonus! It all took some time to sort out, but you guys crushed all of it. We did so dang good. Mouseaholics CRUSHED the teams, getting that first place spot by quite a few points. William Shatnerface win a tie breaker against Punching Miss Daisy for the silver. For game two, we swapped spots! William Shatnerface took the gold away frm everyone, and Mouseaholics took second! Both teams got some excellent prizes from World of Beer and Community Beer Company who was visiting.
Next week, tell me your New Years resolution/goal...or just tell me you aren't doing one!
May the force be with you,
PGJamie
Do not forget to keep checking Facebook, Twitter, Instagram, and right here at pgtrivia.com for bonus point opportunities, #didyouknow spectacularness and more.