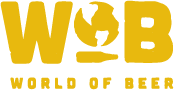 If you're reading this, you're a big fan of our website. Thanks! Really, you're just reading this to see how you can score a bonus point for the next trivia show. So, let's cut to the chase. Congratulations to Quiz in My Pants for their clean sweep last week. Both games were close, but they managed to rise above and establish their dominance.
So, for that Scavenger Hunt bonus point, we'll keep it very simple. Bring me the name of the mayor of the 14th largest city in California, according to worldatlas.com.
Cheers!
PGAdam
Do not forget to keep checking Facebook, Twitter, Instagram, and right here at pgtrivia.com for bonus point opportunities, #didyouknow spectacularness and more.