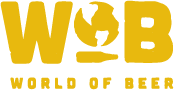 Howdy!
Seems to be getting hotter by the day out there lately but thank you to the new and returning teams for coming out last night and cooling off with some Trivia and beer!
Shout out to both of our reps from Real Ale and Garrison Brother distillery. They are going to spoil us by giving us two reps to talk to now.
Another huge shout out to our winners from game 1 Punching Ms. Daisy and the Mouseaholics and our game 2 winners Punching Ms. Daisy and first timers Scranton Stranglers!
Bonus question time...On July 25th of the year 1978 the worlds first test tube baby was born. What hospital was the baby born at?
See you next week!
PGNick
Do not forget to keep checking Facebook, Twitter, Instagram, and right here at pgtrivia.com for bonus point opportunities, #didyouknow spectacularness and more.