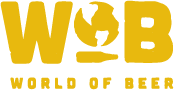 Hey friends! So heres the thing, I don't remember much of anything crazy happening tonight....it was a little quiet, and no one had strong feelings about anything that was asked. Unsual. This weeks write up will be short, sweet, and to the point!
Game one had the most teams playing....but it still wasn't a ton. Punching Miss Daisy took first, with Mouseaholics taking the silver. Game two came and went with with just our three league teams playing. Our winners swapped places...Mouseaholics found themselves in the winners circle with Punching Miss Daisy in second.
For your extra bonus point for reading this beast...tell me where you'll be for Christmas!
May the force be with you,
PGJamie
Do not forget to keep checking Facebook, Twitter, Instagram, and right here at pgtrivia.com for bonus point opportunities, #didyouknow spectacularness and more.