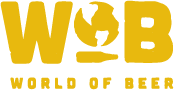 What's up Arlington? Thanks for letting me hang out with y'all for awhile. You guys as always are the real trivia pros. As I stood in my little area hosting the games, I was enjoying being in the place where it all started. Our first trivia game, my first time on the mic and many, many fun nights! Last night was one of those nights.
Both games, One and Two, were really tight! At one point we even had a breakdown in points that read "10, 11, 12, 13, 14, 15, 16, 17, 18." I don't think, in the four years that I've been hosting, I've ever seen the scores line up so perfectly. That was cool. In the end, Mouseaholics took home the top prize on games One and Two, while I Dream of Trivia and Punching Ms. Daisy took Second respectively.
Until we meet again, CHEERS!
PGMarc
Do not forget to keep checking Facebook, Twitter, Instagram, and right here at pgtrivia.com for bonus point opportunities, #didyouknow spectacularness and more.