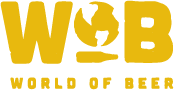 What's the Wednesday before Halloween, but a perfect night to get your freak on and play some oh-so-serious Halloween Trivia? That's right and that's what we did. Great turn out and my, was it fun!
There were zombies, and witches and ghouls (you know who you are) all over the place and with Halloween Trivia on the line...well, you know.
Our first game ended with Pushing Up Daisies (aka Daisy) coming from behind to steal the first place prize from the tenuous grasp of The Drunkulas (aka Deadwrinkle meets My Liver's OK). The power of the Visual Round put them over the top as they managed to identify all 10 horror movie posters.
The second game was a more back and forth event with Falcon Punch, Quiz in my Pants and Mouseaholics going toe-to-toe and head-to-head most of the night. In the end, Quiz in my Pants grabbed third place, while Mouseaholics were edged out of first place by the power of bonus points (Falcon Punch managed to get nearly every bonus point opportunity - and there were ample - in the second game).
Congratulations to all of our winners and even if you didn't get a WOB gift card, you're still a winner in my book, because you were there playing Halloween Trivia! What's cooler than that?
Remember to follow us on all the social media outlets for tips and hints and special events.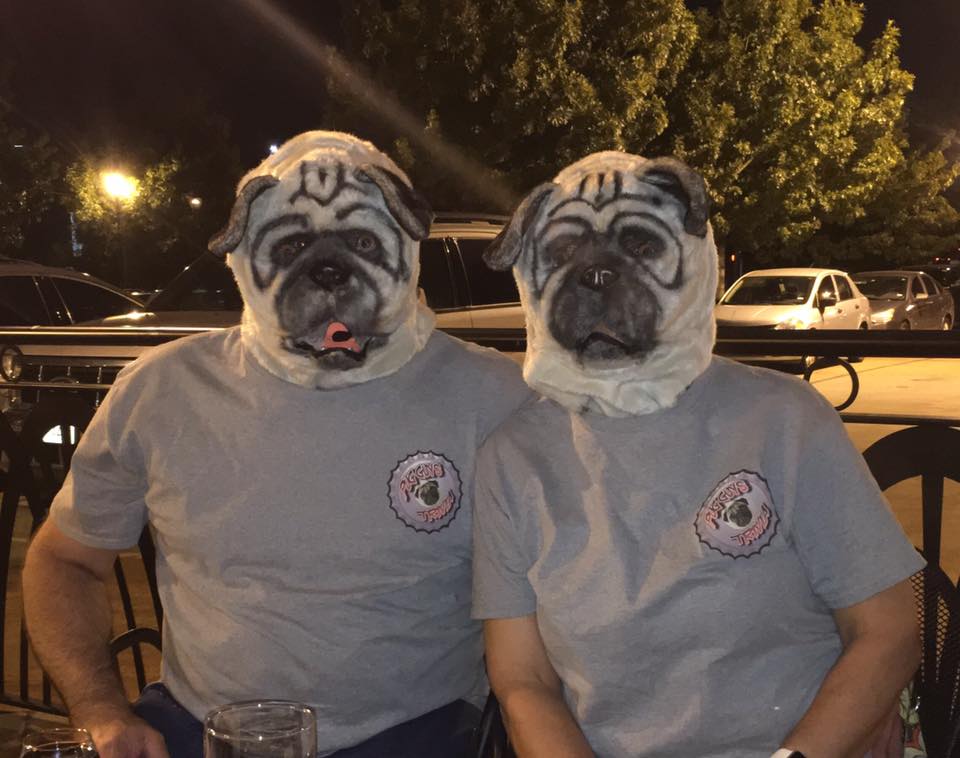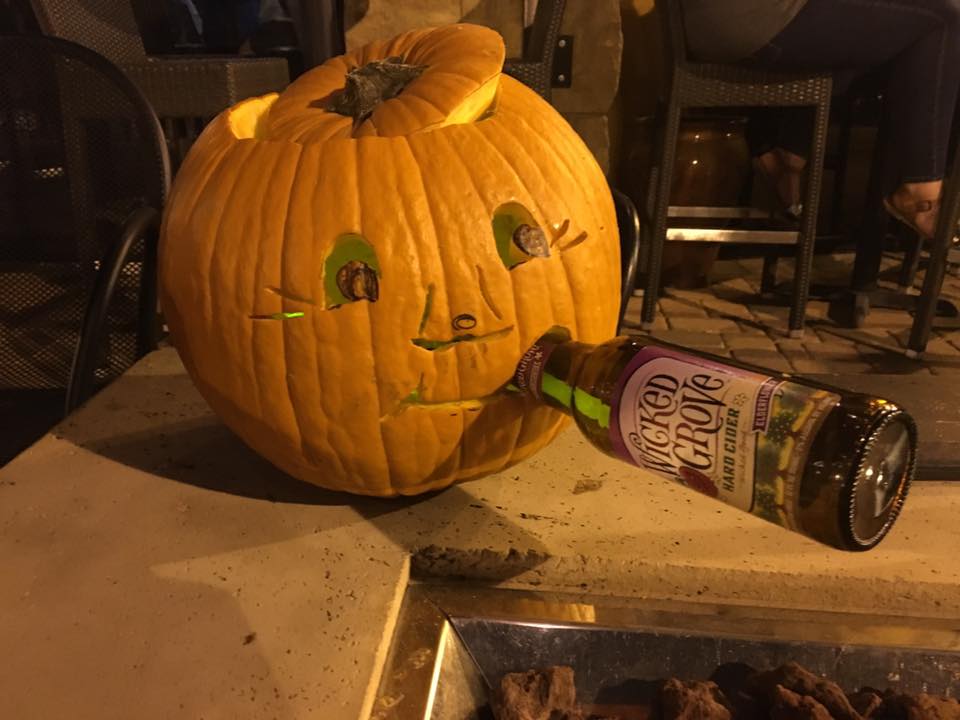 Special congratulations to "The PugGuys" (aka Mouseaholics) for their very clever costumes (and awesome shirts) and for winning the Pumpkin Carving Contest!
See you next week!
Cheers,
PGKyle

For a bonus point, write down the average number of sesame seeds on a McDonald's Big Mac bun multiplied by the agent number of Napoleon Solo on The Man from U.N.C.L.E.