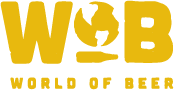 Hello again, trivia champions! I got to do the entire show all by myself this week and it was so much fun! Lucky for y'all, I'm only there throwing off the routine for one more week! What an exciting week to be at WOB with everyone...I mean, we got to listen to Madonna all night! All the teams are always so on top of any bonus point opportunity, it really keeps me on my toes. Enough nonsense from me, here's the lowdown on week two of Pub Guys Trivia league play...
Game one was incredibly close for all three rounds with multiple ties and only a point difference for most teams. In the end, Quiz in My Pants got a leg up on This Is Our PLC to beat them 32-31. Not to be outdone or hung up on a question that stumped the entire bar, This Is Our PLC came back with a vengeance! They absolutely dominated the Kitchen Timer question to take away the full 7 bonus points! This boost gave them the game winning advantage to beat Quiz In My Pants by 6 points. It's sure to be an exciting season with all of our regulars switching out the top seat.
May the force be with you,
PGJamie
Do not forget to keep checking Facebook, Twitter, Instagram, and right here at pgtrivia.com for bonus point opportunities, #didyouknow spectacularness and more.