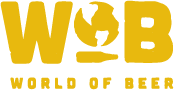 Every once in a while, I have the distinct pleasure of playing backup to a regular host at an alternate location. Last night, I got to return to my stomping grounds, the World of Beer in Arlington - the place where we cut our teeth and learned to write engaging trivia questions oh so many years ago. It's always a good time. I must apologize for the sound issues we had last night, I assure you we are working toward a solution, especially for those of you on the patio.
In the end, it was Punching Miss Daisy walking out with the 2nd place card in the first game while Mouseaholics came out on top. In the second game, it was William Shatnerface grabbing the bridesmaid's honors while Punching Miss Daisy (who apparently weren't content with a 2nd place finish) storming to the top of the heap to grab first place in the Power Hour. It was quite a tense showdown and the honors could have gone any which way, but a strong knowledge of beer and New Jersey-born celebrities clinched the wins.
Now, onto your Scavenger Hunt question:
Tell your host what speed the winds of the Tropical Storm bearing the first name of the actress that played Rachel in a 1982 Ridley Scott blockbuster, peaked at in 2011.
Good Luck.
Until next time, be good to yourselves.
Peace Out,
PGKyle
Do not forget to keep checking Facebook, Twitter, Instagram, and right here at pgtrivia.com for bonus point opportunities, #didyouknow spectacularness and more.