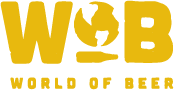 Well, as you can see from the scores below, we had ties in both games. Thankfully, each tie only needed a single question to determine a winner unlike the historic night of FOUR Tiebreakers. In Game 1, Falcon Punch was able to get just a bit closer to the correct number of area codes in the US in 1947 than was PLCs Just Want to Have Fun. For Game 2, Falcon Punch was able to once again display their trivia dominance as they took home the top spot. Finishing in a tiebreaker for the second game in a row was PLCs Just Want to Have Fun, though this time, they faced off against the Mouseaholics. Sadly, the ladies from PLC had no luck on their side tonight as they once again fell just short on the tiebreaker question and the Mouseaholics took home second place.
As a reminder, the next installment of the PubGuys Trivia League kicks off January 25th so don't miss it. The rules will be slightly different this time around, but you'll be able to learn all about it in the coming weeks on the League page.
Now for your scavenger hunt question. Take a look at the Forbes list for 2016 and find the 34th richest American. Now tell me the last time the rugby team, that happens to be from the largest city in their home country, won their championship and the score from that game.
Cheers!
PGAdam
Don''t forget to keep checking Facebook, Twitter, Instagram, and right here at pgtrivia.com for bonus point opportunities, #didyouknow spectacularness and more.