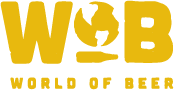 You guys never cease to amuse, delight and astonish me. Despite a rough start, technically, and an extraordinarily difficult theme round in the first game, we all managed to have a grand time...and that's on you! Thank you. Thanks also for putting up with me in Adam's absence. I have it on good authority that not only is he returning this next week to the Arlington fold, but he's never, ever leaving again (hah! fat chance, that!).
Remember, I told you last week, that this next week if you write "Adam sucks!" in one of your bonus slots, he'll give you a bonus point. :-)
Congratulations to Mouseaholics who ran away with Game Number One, and thus took home the first place prize in by far the most difficult game of the year, thus far. I think their knowledge of License Plate Slogans really threw them over the edge. Falcon Punch took Second Place only one point out of Third. Congrats!
In the Power Hour, it was Quiz in my Pants that started running at the bell and never looked back. Once again Falcon Punch grabbed a strong Second Place finish seven points ahead of their nearest competitors.


A big thank you to Justin who was representing Bitburger and provided some sweet prizes that we gave away. Mouseaholics went home with a Bitburger-branded soccer ball for knowing that Bitburger is brewed in the German town of Bitburg. Porter Pie who finished just outside the money in both games, did walk out with an absolutely 2-liter awesome glass boot, also courtesy of Justin and Bitburger.
Be good to yourselves, I'll see you soon!
Peace Out,
PGKyle
Do not forget to keep checking Facebook, Twitter, Instagram, and right here at pgtrivia.com for bonus point opportunities, #didyouknow spectacularness and more.