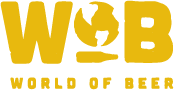 Not only is PubGuys trivia fun for friends and family alike, it is also a great place to meet and make new friends. Many of my closest friends have come from my dealings with PubGuys and general trivia. On this very special night, the final open week before the 5th installment of the PubGuys Trivia League begins, two of our most loyal teams decided to combine their efforts just to see if they were stronger as 1 than they were as 2. The experiment obviously worked as the teams of Falcon Punch & Daisy combined to form the superteam of Punching Daisy and they went on to sweep both games.
Congratulations to our winners, and don't forget to study up as the PubGuys Trivia League starts August 8th.
Cheers!
PGAdam
Do not forget to keep checking Facebook, Twitter, Instagram, and right here at pgtrivia.com for bonus point opportunities, #didyouknow spectacularness and more.