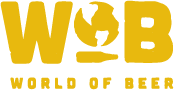 Another fantastic night of trivia! This time, our featured brewery was Bell's and Tommy was in the house spreading the love from Michigan's hottest brewery. Side note, if you fancy yourself a hop-head, I highly recommend the HopSlam. It's amazing. Speaking of amazing, the trivia this past week was just that. Thanks to everyone for coming out. Congratulations to our winners, the Mouseaholics and Punching Ms. Daisy. Also, a big shoutout to one of our newest teams, RAKIYA, for their second place effort. That's two weeks in a row you guys have cracked into the top 2. Keep it up!
Now, for that Bonus Point, I'd love for you to show me a picture of your dog this coming Wednesday. If you do, I'll give you a bonus point. If you don't have a dog, or if you have a cat, show me a picture of your favorite dog or a great dog pic online. No cats. :)
Cheers!
PGAdam
Do not forget to keep checking Facebook, Twitter, Instagram, and right here at pgtrivia.com for bonus point opportunities, #didyouknow spectacularness and more.